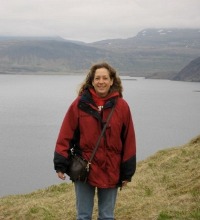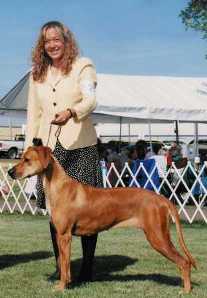 My Diverse Life as a Soil Scientist
I consider myself a soil physicist/watershed hydrologist and environmental scientist.
Dawn Gibas
Soil Science Programs Coordinator
Soil Science Society of America
Scientific Society

I consider myself a: Soil Scientist
My Highest Degree: Doctorate
I received my degrees from: BS - Soil Science - University of Wisconsin–Madison MS - Soil Physics - University of Minnesota–Twin Cities PhD - Forest Hydrology - University of Minnesota–Twin Cities
I have the following Certification(s):
I chose to become certified because: When I first became certified I was still early in my career and felt that it provided me with an extra "edge" in the job market. I think it also shows a level of professionalism and tells my clients that I have a level of education, passed examinations and signed an ethics statement; credentials that other people may not have. As an employer I find that it is something that I look for on applications because it shows me that someone has taken the time to invest in their career, which also tells me that they are serious about what they are doing.
Length of Career: I have been working as a soil scientist/hydrologist/environmental scientist since graduate school or for 22 years.
What was your career path to your current position?
Graduate school, Environmental Consulting (where I worked for several firms and then owned my own consulting business), County Government, Academia, and now SSSA.
What projects are you working on now? What interesting projects have you worked on/led in the past?
Currently I work on certification and licensing, including legislation. I also work with the Soils Certifying Board and the Council of Soil Science Examiners, focusing on education, examinations, and ethics. I also teach on-line continuing education courses for our certified professionals and others looking for CEUs. Additionally I travel and speak to students, faculty, soil science organizations, etc. with the goal of facilitating communication throughout the soil science community. As an environmental consultant I worked all over the U.S. on various large projects involving environmental review documents, wetlands, restoration, endangered species, and expert witness cases, to name a few. As a faculty member at The Ohio State University my most interesting trips and research were located in Iceland. In Scott County, MN, I was the county's first Natural Resources Program Manager and finished their first County Water Plan, was an administrator for two watersheds and ran their Parks program. In the Parks program I facilitated the purchase/protection of numerous acres of future park land and green space.
What do you find most interesting about your work (either currently or a story of a past experience)?
I have most enjoyed the travel that has been part of my career. The most notable place is Iceland, where I worked with the Icelandic Soil Conservation Service and learned about their challenges to reclaim/restore their degraded landscape. Iceland is a beautiful country with wonderful people that care deeply about their land and are focused on soil conservation. I have also enjoyed my time traveling around the U.S. and learning about soils in different regions and working with many different types of people and agencies to complete projects, while at the same time protecting our natural resources.
What do you like best about your job and/or what do you like best about being in your profession?
I like that I am always doing different things and applying my knowledge in ways I never thought I would. I have met many interesting people, learned a lot, and increased my knowledge in many different ways by working with people in many different professions. One of the best things I have realized is that soil science is so much more than a science unto itself. It is, instead, a science that has applications far and wide and can take a person in many different directions if you are open to the challenge.
What's the one thing you would change about your job/profession that would make it better?
I have enjoyed my career thus far and wouldn't change my experiences. I think the profession needs to communicate better with the public and younger students regarding the many different things that we do and how and how soils are so vitally important to life and those things we tend to take for granted every day. I believe that the opportunities available and the need for soil scientists will grow over time because soil science is integrated with so many other sciences, policy and current global issues. Those that truly understand soils can provide unique and educated perspective on many complex problems that the global population faces today.
What would you say to someone thinking about entering the profession? What advice would you give for succeeding in this field?
Be open to the possibilities and opportunities that this profession offers you and don't be afraid to speak up and educate people about how important soils are. Most people don't realize the assets that a soil scientist can bring to the team. We are, by training, a multidisciplinary profession and those skills can be applied to a multitude of areas from urban issues to agriculture to natural resources and everywhere in-between.
What do you like doing in your free time?
My dogs are my hobby when I am not working. I compete with them in conformation and performance events (lure coursing, racing, and obedience). I am also a judge for performance events and travel all over the U.S. and Canada.
If you have more questions about my career, feel free to contact me at:

Dawn Gibas
Assessment Specialist
Soil Science Society of America
Lexington, OH
ASA, CSSA, and SSSA
608-819-3900
dgibas@sciencesocieties.org